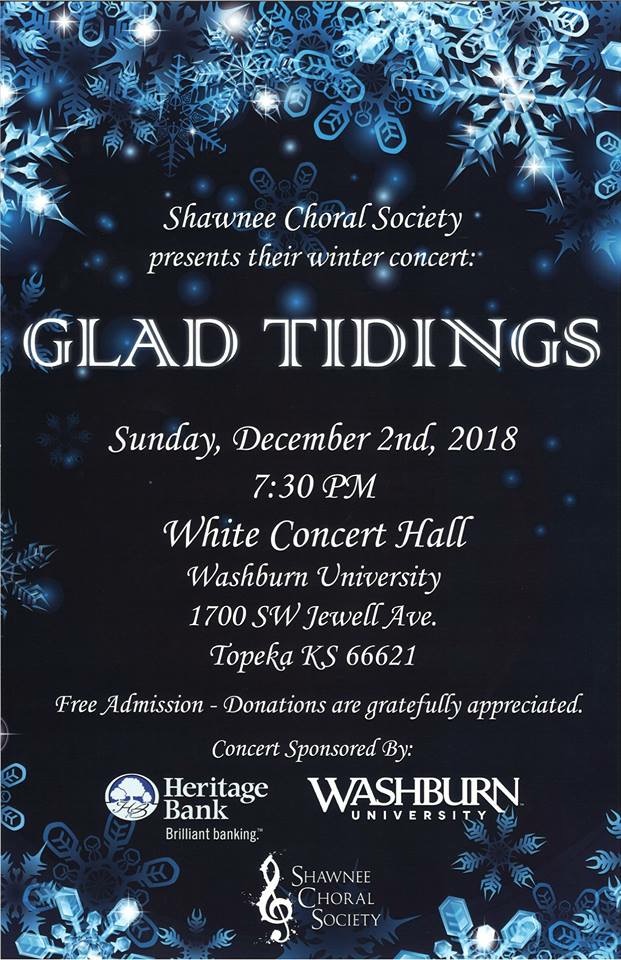 SCS at Topeka Gives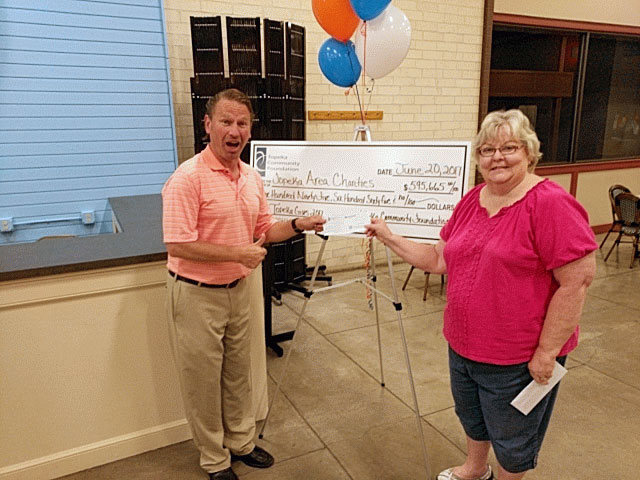 About SCS
The Choral Society was established in July of 2000 by a group of singers who felt that the Topeka-Shawnee County metropolitan community could support a quality community chorus.  Members come from diverse backgrounds and professions. The mission of SCS is to "provide a venue for volunteer singers to rehearse and perform a variety of quality music and to perform in a concert setting for the citizens of our community."  Each member is not only a volunteer but pays a modest membership fee to help support the cost of music, staff, special instrumental needs, etc.  Members of SCS are grateful for donations received during their concerts, and for the community's support of their mission.
The singers want to thank Director Nicolas Carr and accompanist Paul Moore for their dedication, good humor and positive encouragement throughout weekly rehearsals.  SCS would also like to thank Countryside United Methodist Church for providing our weekly rehearsal space.
The Shawnee Choral Society is composed of experienced singers who enjoy singing. With weekly practices in season, membership is a rewarding commitment. If you are interested in joining, please email us at joinscs@shawneechoral.com with a little about you, your singing experience, and why you would like to join us.